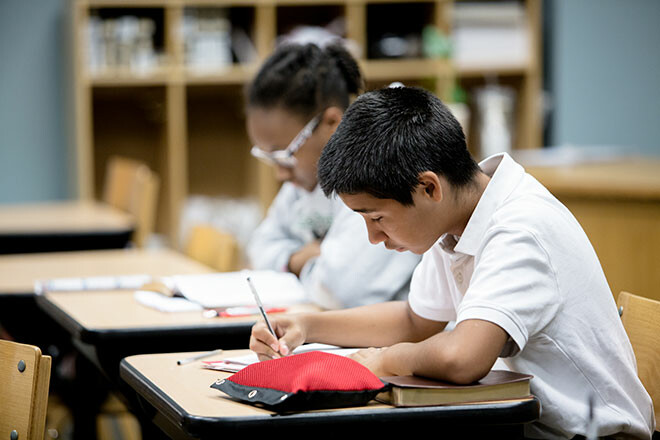 St. Paul's Preparatory Academy primarily uses the A Beka Book Curriculum, a curriculum based on sound scholarship; a rational, common sense approach to learning; and Scriptural principles that are designed to provide students in grades K3-12 with a high-quality, college-preparatory education. This curriculum also provides both faculty and students with a Christian approach to life and learning, while ensuring that students will be taught new materials at each grade level along with a sufficient review of the previous year's materials. As a result, students can progress steadily from year to year within our proactive educational environment, one that fosters individual student development.
Alongside the A Beka Book Curriculum, our high school teachers also teach college preparatory classes with a classical educational emphasis. These classes ensure that students develop the necessary skills and knowledge for academic success at the college level and beyond.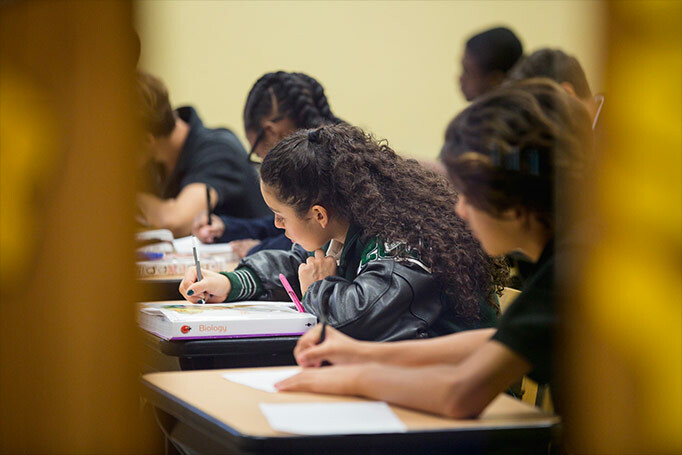 These classes are offered at the following grade levels:
Pre-Kindergarten - Kindergarten
Bible
Phonics
Reading
Cursive Handwriting
Number Writing
Math
Language Development
Readiness Skills
Social Studies
Science
Art
Music
Spanish
PE
Computer
Elementary (Grades 1-5)
Bible
Phonics
English
Spelling, Vocabulary, and Poetry
Reading
Math
History
Science
Health and Manners
Penmanship
Music
Art
Spanish
PE
Computer
Middle School (Grades 6-8)
Bible
English
Literature
Spelling, Vocabulary, and Poetry
Math
History
Science
Foreign Language
A Variety of Electives

Choir
Art
Life Skills
Music
Science
Computer Applications
Robotics
High School (Graduation Requirements)
Bible
Bible I
Bible II
Bible III
Bible IV
English
English I
English II
English III
English IV
Math
Algebra I
Geometry
Algebra II
Pre-Calculus/Calculus
Science
Biology
Chemistry
Physics
Anatomy/Physiology
Social Studies
World Geography
World History
US History
Economic
US Government
Foreign Language
Spanish I
Spanish II
Spanish III
Additional Classes
Technology Applications
Fine Arts
Speech
Health
Students who graduate from St. Paul's earn the Recommended Diploma with the Distinguished Level of Achievement in Multidisciplinary Studies.