Why St. Paul's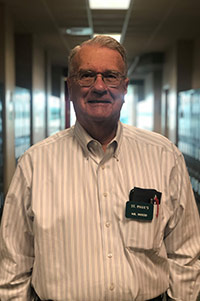 Meet Mr. Wood!

Mr. Wood is a retired engineer from Bell Helicopter Textron. He has a BS in Aerodynamics and a MS in Mechanical Engineering. He received many America Helicopter Society awards during his career including: the Howard Hughes Award, Technical Fellow, Dr. Alexander Kleim Award, and Honorary Fellow Award. We are so excited to announce that he is teaching Algebra 2, Physics, and Physical Science at St. Paul's Preparatory Academy.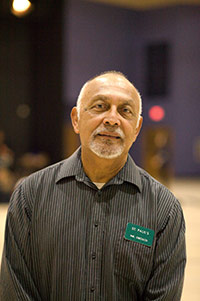 Meet Mr. Orosco!

Mr. Orosco served our country for over 30 years as a U.S. Marine! He received his Associate of Applied Science degree from Tarrant County College and his Bachelor's degree from Southeastern Bible College. He has experience in aviation and served with the ground forces during his military career. We are so excited to have him on staff this year teaching our Jr. High and High School students! Welcome to the St. Paul's team, Mr. Orosco!
Student Perspectives
Taryn Atchley shares how St. Paul's prepared her for aerospace engineering at Texas A&M.
Alexis Ahrens and her parents share how St. Paul's helped prepare her for success in college.
Parent Perspectives
Two families share why they put their children in St. Paul's. Tim and Lisa Miles put all five of their children in St. Paul's and Jerry and Lisa Land put their three daughters in St. Paul's.