Fall Carnival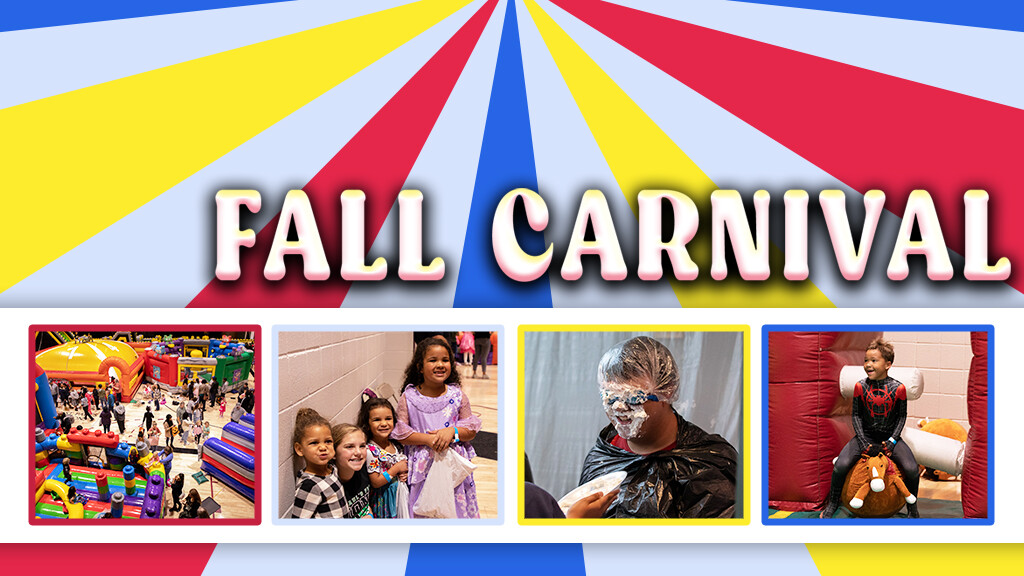 Our annual fundraiser, the Fall Carnival, is coming up and we are so excited! Every year, we host the Fall Carnival as a fun, family-friendly and safe alternative to Halloween. We have all kinds of games and activities for the children of FCC and St. Paul's to enjoy. This year, the Fall Carnival will take place on Friday, October 27 from 4-7 pm.
There will be a bake sale. The senior class will also do a senior-pie-in-the-face competition to fundraise for their senior trip. Each class from St. Paul's will auction off a themed basket in a silent auction and there will be all kinds of inflatables and games!
This will be a night packed with fun! You can either buy tickets at the front gate or one of our wristbands. You can buy wristbands ahead of time from our School Registrar, Lisa Richards, during school hours or you can buy them at Guest Services before and after church services. The wristbands include: unlimited games, a hot dog, chips, and a drink.
One way that you can help this night to be a HUGE success is by donating individually wrapped candy! You can drop off bags of candy in the fellowship atrium before Wednesday, October 25th! This will help us make sure that each child that comes leaves with a big bag filled with all kinds of candy! So bring your candy and get ready for a big night of fun at the Fall Carnival!