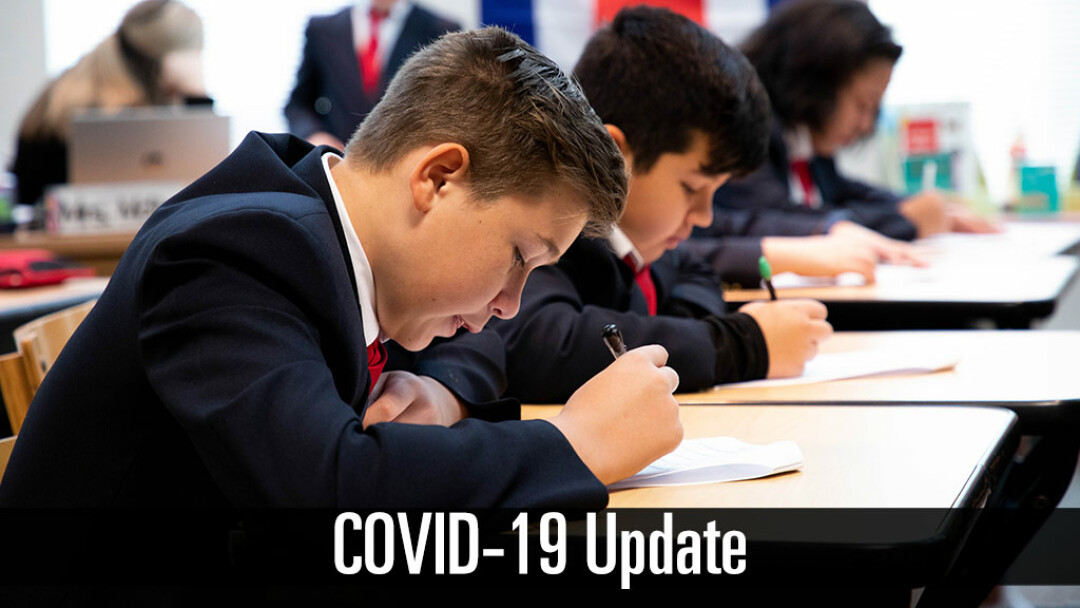 Latest News
We will have Summer Camp but space will be limited. Also, for the 2020-2021 school year, we will have a normal school year. Our decisions will not be driven by the media or politics, but by the latest and most pertinent medical research. To stay informed, please use the tabs below.
April 20, 2020 at 3:30 pm
Based on Governor Greg Abbott's decree on Friday, April 17, distance learning will continue through the end of May. We are looking forward to finishing the year strong by including our end-of-the-year special events: sports recognition, prom, senior graduation, and kindergarten graduation. Some of these events may be virtual and others may be postponed.
Details will follow as new information is announced from the Governor's office.
March 18, 2020 at 3:30 pm
Until further notice, due to the City of Arlington ordinance, we have decided to temporarily suspend on-site classroom instruction. Since the situation is fluid, we have not yet set a return date. We will be in communication with you regarding assignment details.
Health and Safety Recommendations
The health and safety of St. Paul's students and staff are our first priority. We continue to closely monitor the COVID-19 situation here in North Texas. The cleaning staff continues to deep clean and teachers continue to disinfect classrooms, along with following CDC recommendations. We urge everyone to follow the CDC's guidance regarding disease prevention by practicing good hygiene and thoroughly washing their hands.
If you or any family member is overcoming or running a fever, please remain at home. Additionally, if you have recently traveled internationally to areas where COVID-19 has been diagnosed, please remain home for the recommended fourteen days.
Any additional updates will be posted to our web site and Facebook page.