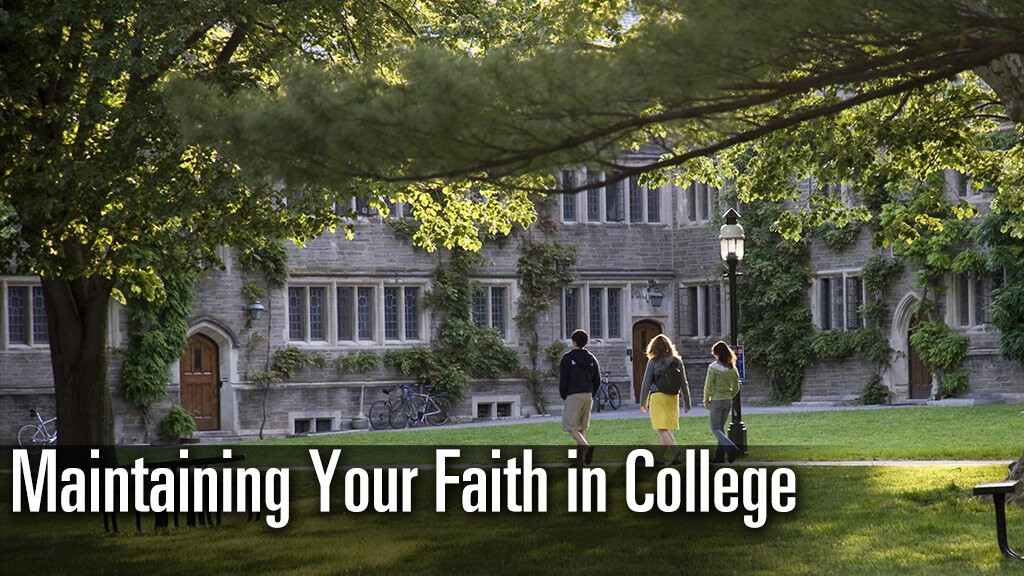 Recently, I was asked, "How can Christian young people retain their faith in college while being faithful in living a moral, virtuous Christian life?" My recommendations and advice below is based on my own college experience nearly 20 years ago, plus the stories and feedback we hear from our own young people on a regular basis.
The world is increasingly becoming dark and more wicked. This just one result of moral relativism being taught in schools and universities for several decades. Increasingly, Christian young people, the Christian worldview, and the Christian faith are under attack. As Christian young people head off to college, they need to be aware of this and they need to be ready and prepared for what they will face.
Whether a young person is in a Christian or secular college or university, these are some practical things they can do to maintain their faith:
Find a great church, no matter what size, where the pastor simply believes and preaches the Bible (non-denominational, Southern Baptist etc). You will be better off in a conservative, older church with an older congregation where a Pastor actually believes and preaches the Bible, than a young, hip, cool church where the Word of God is NOT preached.
Attend church weekly, preferably several times a week, and also help and volunteer.
Have your own devotional life and spend time in God's Word and prayer every day - even better, begin and end every day this way.
Listen to God's Word daily by listening to faith-filled sermons.
Find and develop Christian friends of like mind and faith, even if it's only just a few people.
Be friendly to everyone and walk in love - but don't be friends with lost, worldly people who will lead you into sin and wrong conduct. As James says, "friendship with the world is hatred towards God." (James 4:4) We should be kind and gracious to everyone but that doesn't mean we have to hang out with them, be best friends, or date or marry them.
Do NOT join a fraternity or sorority. These organizations are for partying. Period. Don't be deceived!
Only date real Christians and people of like mind and faith.
To avoid discouragement, despair and the feeling of being alone, keep busy — studies, work, church life, volunteering etc.
A great book for parents and young people to read is James Dobson's "Life on the Edge."